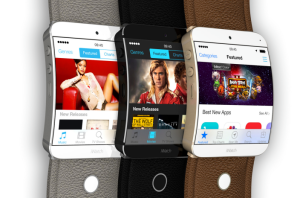 iWatch App Developers Melbourne
Get ready for the iWatch… want to see your App on Apples new iWatch – as iWatch App Developers Melbourne Appwriter can help get your iPhone app ready for Apple new wearable.
As the Apple iWatch is about to be released and the world braces itself for another amazing Apple product what about your app on the outdated 'iPhone'! Apple have released a iWatch SDK so our iWatch App developers Melbourne can now convert your existing apps to be iWatch compliant or even develop your latest iWatch app.
To be revealed this week the first Apple wearable will feature the design prowess of its siblings with a unique fashionable appearance whilst still able to function as a smart watch with many in built features. Sources first revealed in January that the device will include a miniaturized system-on-a-chip capable of storing various sensors from sweat detectors to pulse readers and motion sensors. The device will also have a new wireless sensor to link into Apple's mobile payments platform also soon to be launched.
Feedback is also that a new key component of the device's software will be a mapping functionality that relies on the device sensors. Apple has a crack team of fashion, fitness, payments industry executives, medical sensor experts over the past few years to create this device, pre-event marketing seems to suggest get ready for the next big thing being Apple wearables.
Although there still exists a lot secrecy around iWatch apps and the iWatch itself be assured it will take the world by storm so make sure your business is ready with help from Appwriter iWatch App Developers Melbourne we can support you take the next step to an app for wearables, this is just the beginning as technology begins to become integrated into our lives, wearables and ultimately bodies.